Traditional Wet Plate Cameras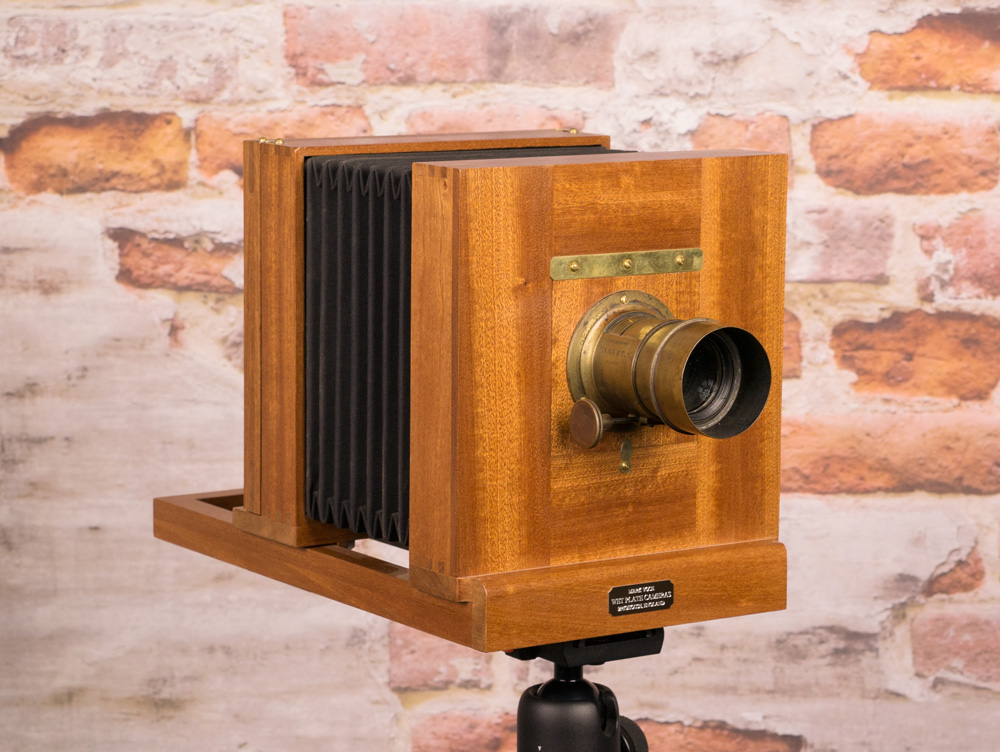 Half Plate Camera
Plate Size – 4.75 x 6.5 inches (121x165mm)
Lens: 7″ F4.5 Darlot Petzval, France, 1860′s
Construction: Mahogany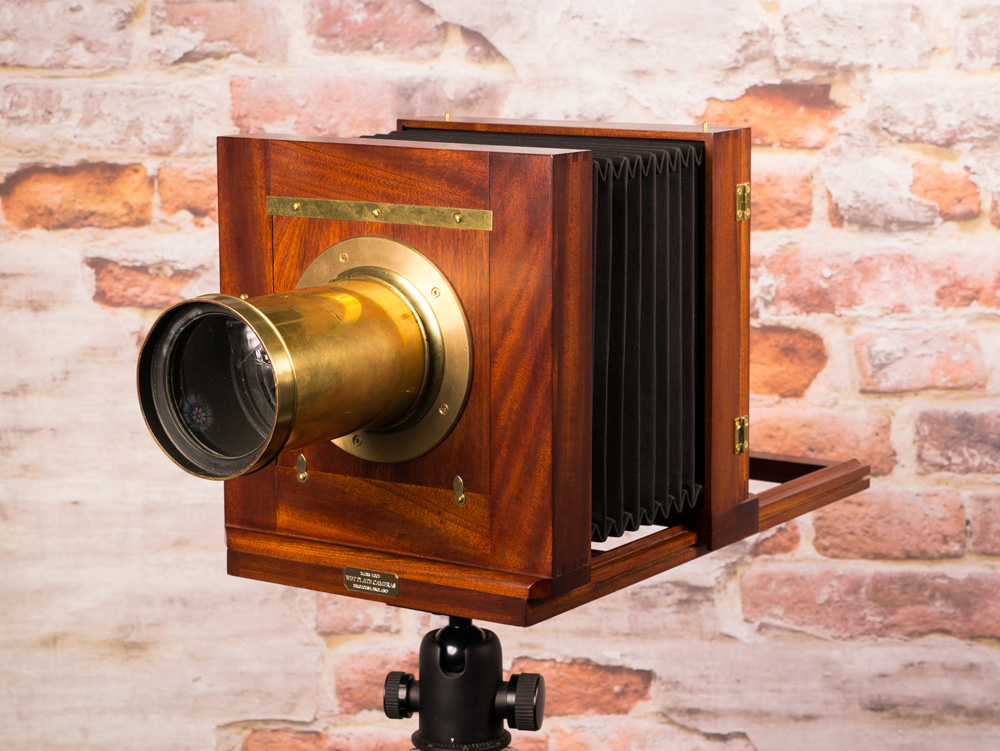 Whole Plate Camera
Plate Size – 6.5 x 8.5 inches (165x216mm)
Lens: 11″ F3 Dallmeyer 3B, England,  1900′s
Construction: Mahogany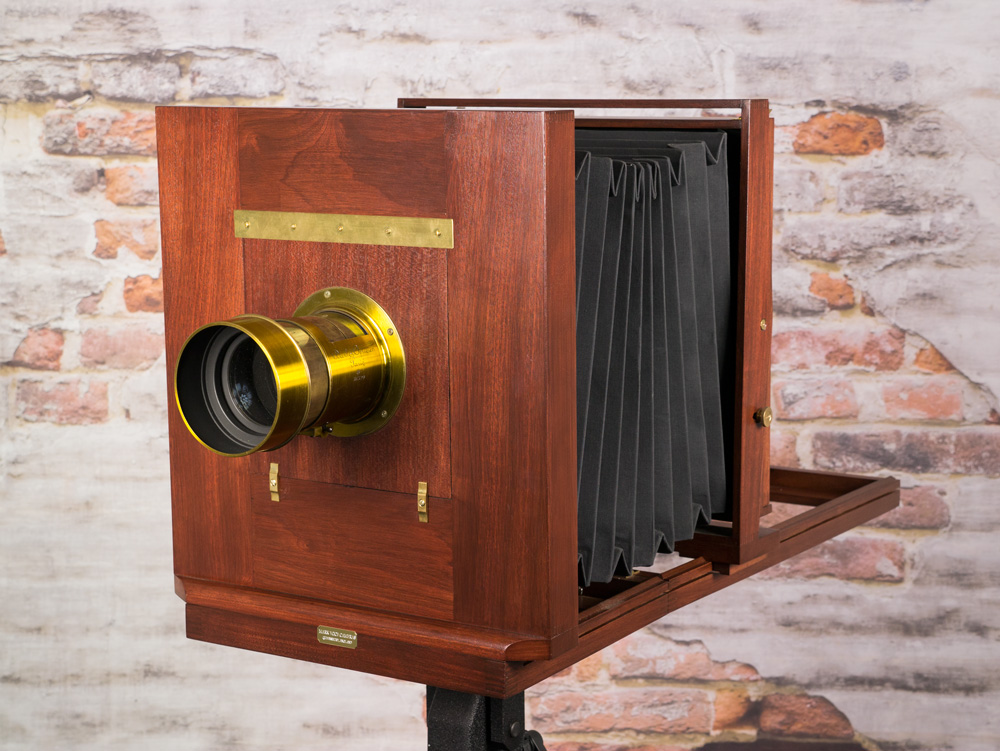 11×14 Camera
Plate Size: 11 x 14 inches (279x356mm)
Lens: 14″ F5 Darlot Petzval, France, late 1800′s
Construction: Mahogany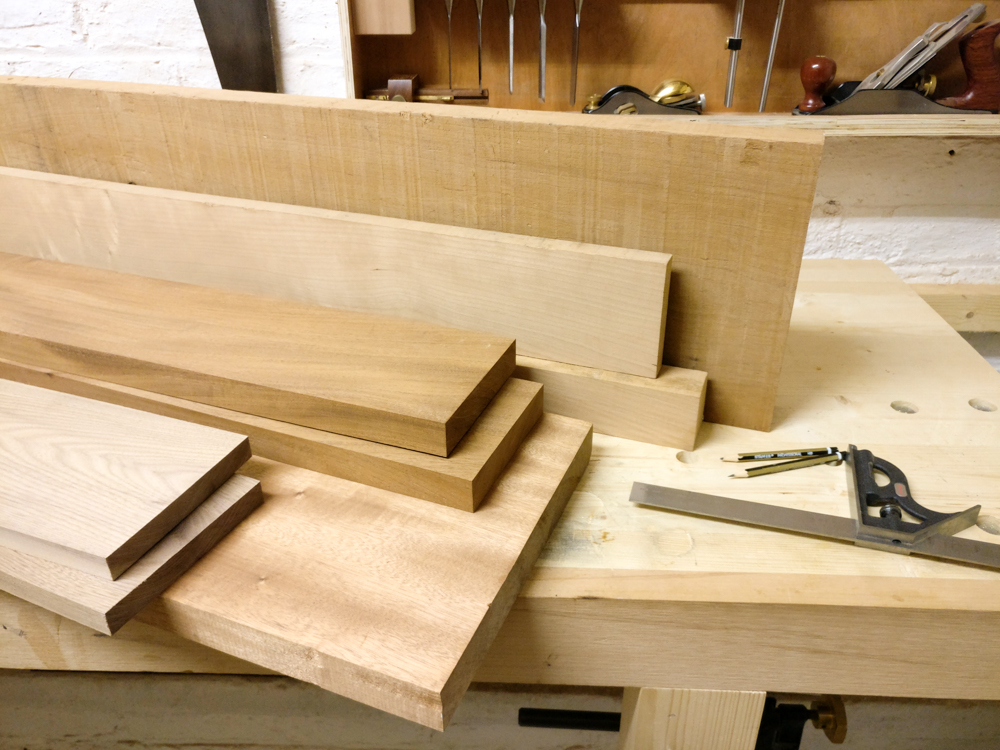 Made from solid hardwood such as cherry, mahogany and walnut.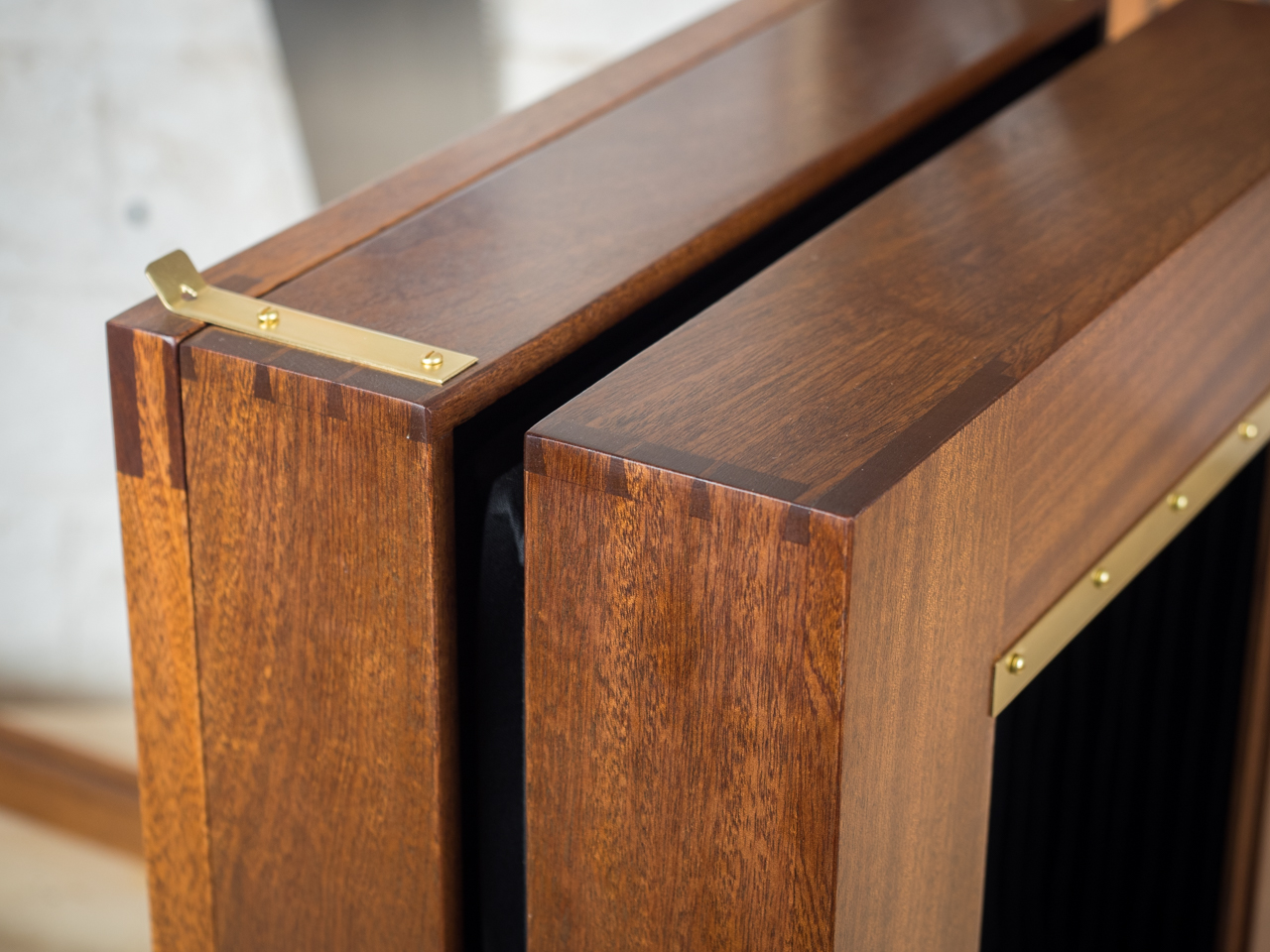 Traditional joinery such as hand cut dovetails, bridal joints and tongue & groove.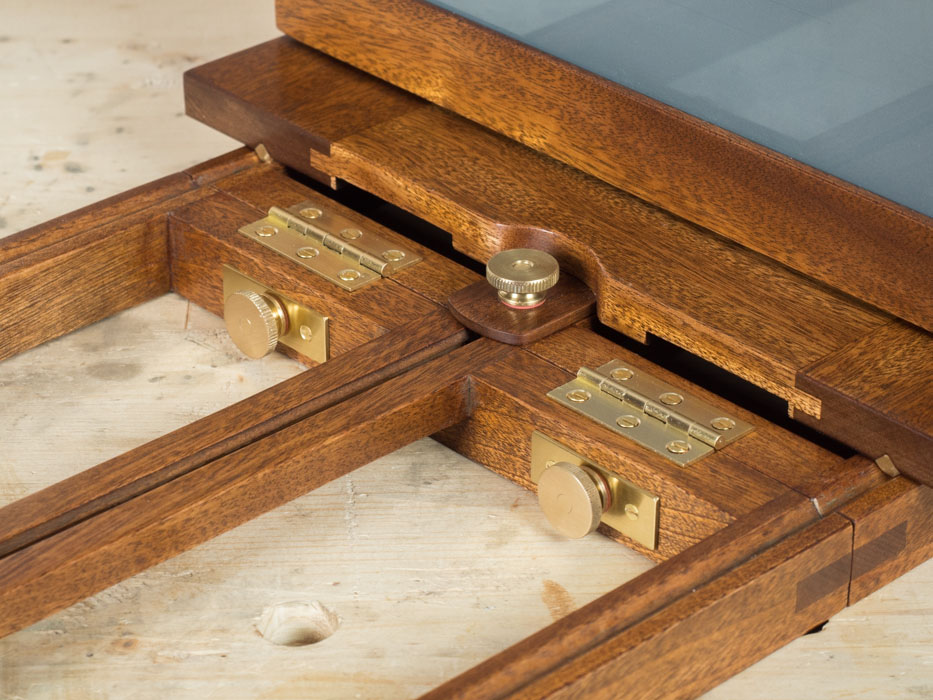 Solid brass fittings used throughout.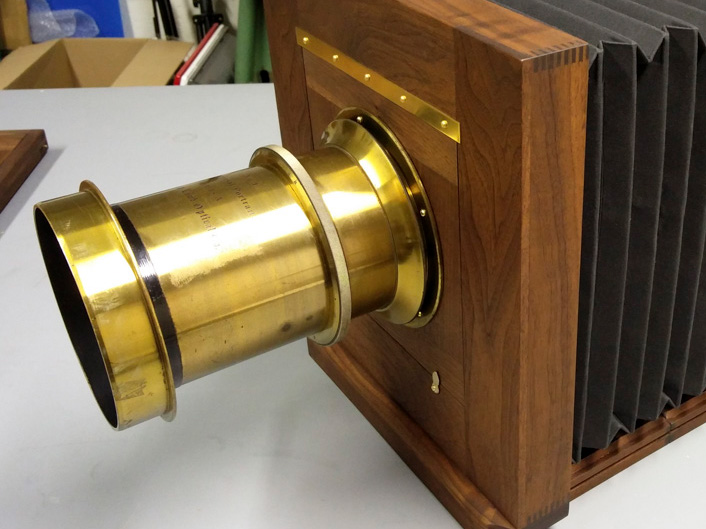 Oversize lens boards combined with the fixed front standard allow the use of heavy petzval lenses.
Dedicated Wet Plate Holder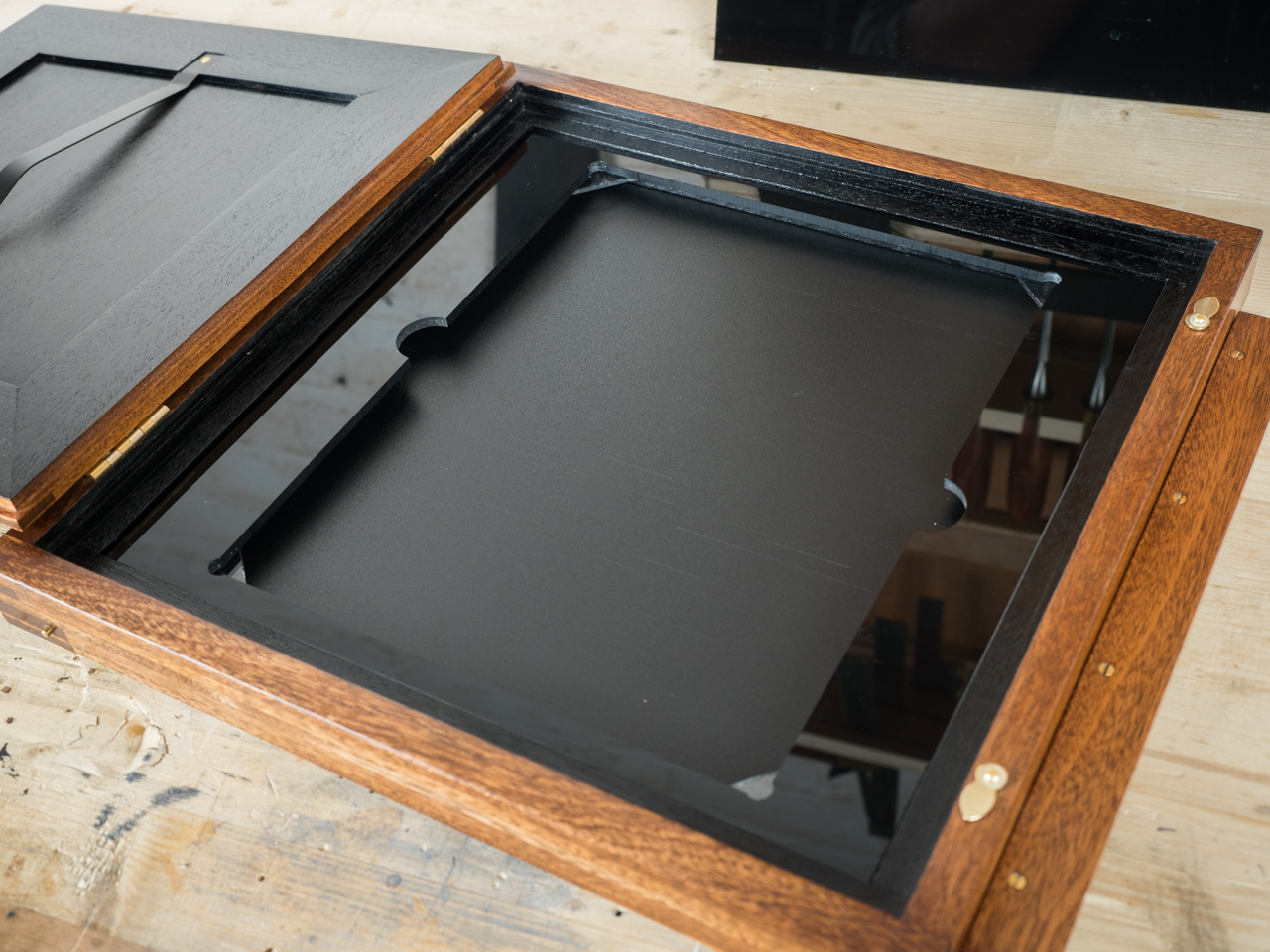 Rotatable interchangeable inserts allow multiple plate sizes in one holder.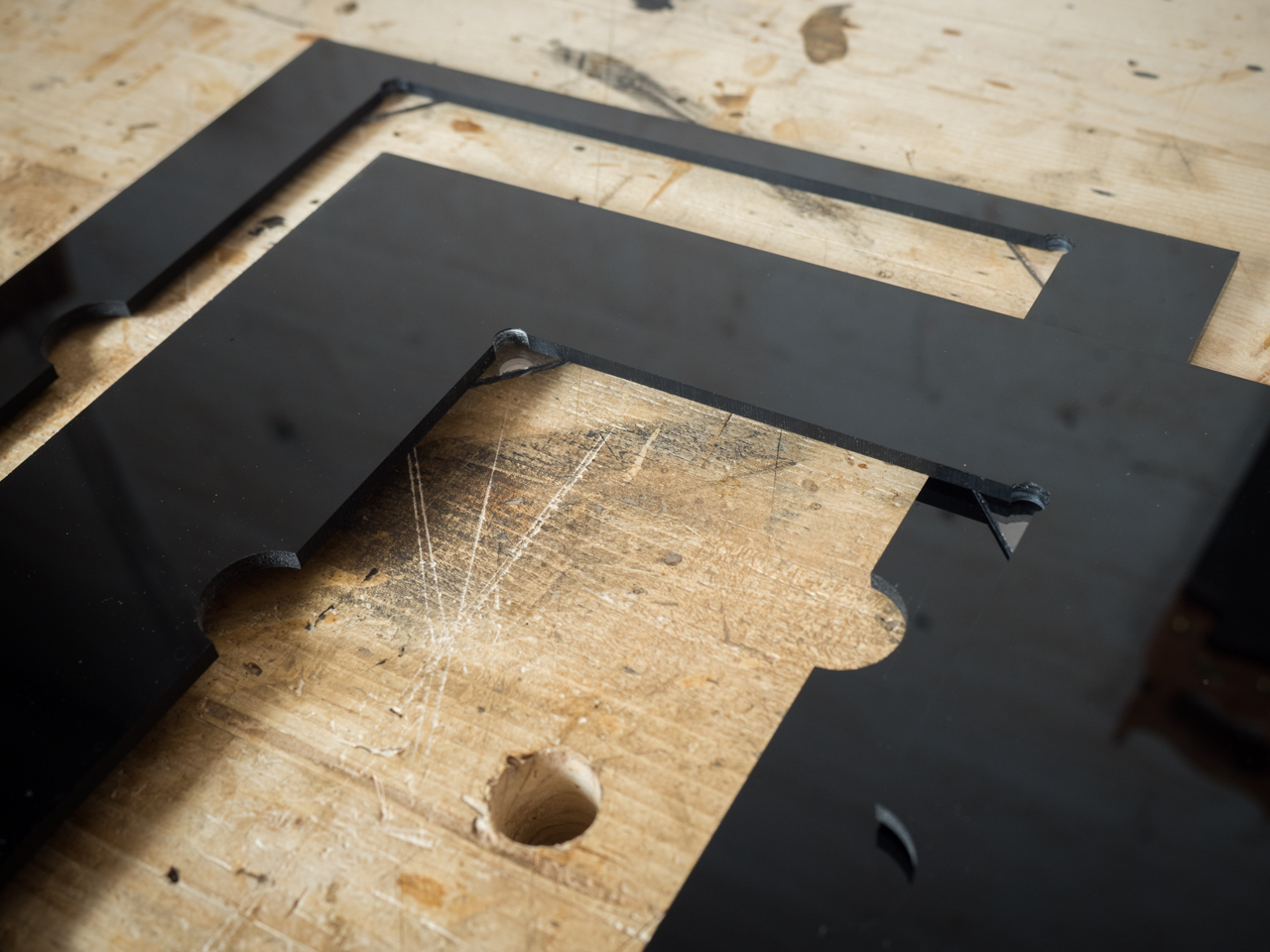 Plates are held just at the corners which helps reduce contamination giving you cleaner plates.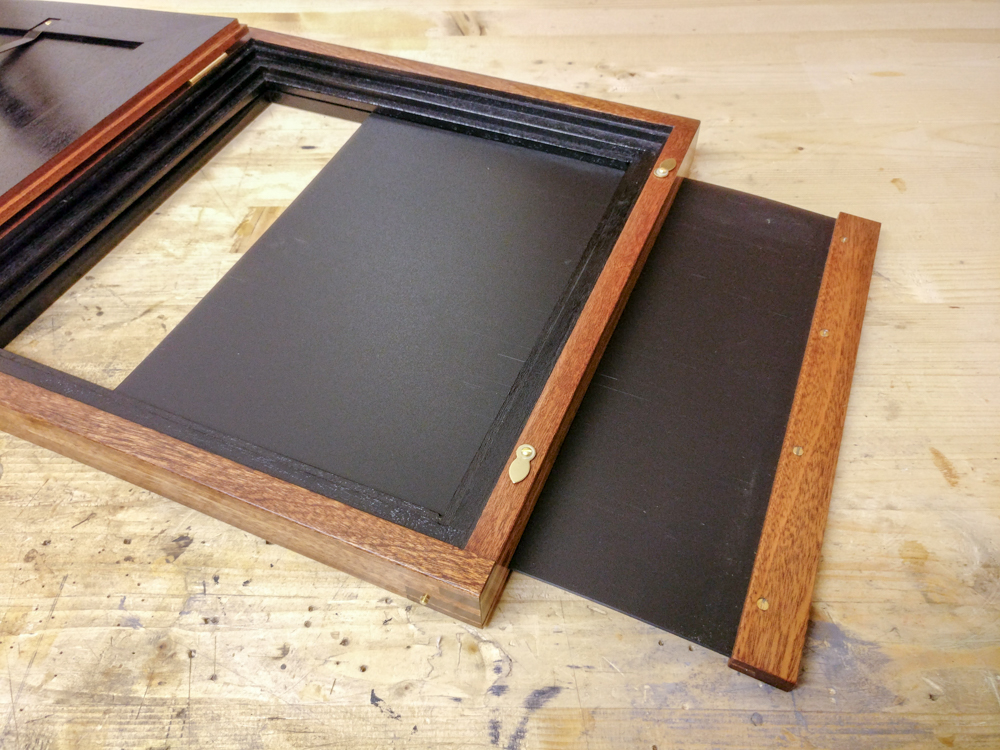 Mechanical light trap and removable darkslide.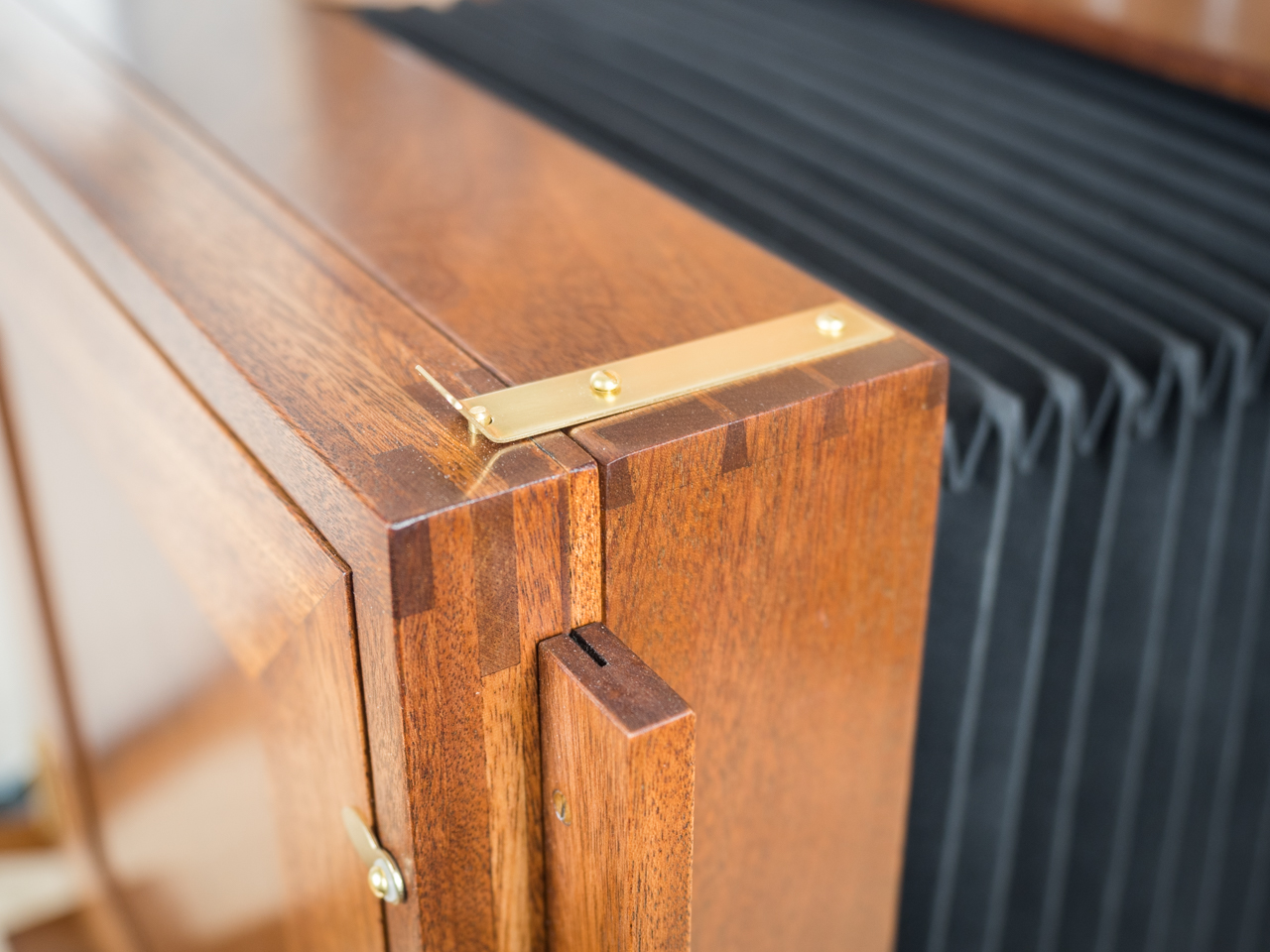 Simple to attached and remove from the camera using pins to locate.
Prices
| | | |
| --- | --- | --- |
| Camera Size | Plate Size | Price |
| 4 x 5 | 4 x 5 inches (102x127mm) | £595 GBP |
| 5 x 7 or Half Plate | 5 x 7 or 4.75 x 6.5 inches (127x178 or 121x165mm) | £995 GBP |
| Whole Plate | 6.5 x 8.5 inches (165x216mm) | £1245 GBP |
| 8 x 10 | 8 x 10 inches (203x254mm) | £1495 GBP |
| 10 x 12 | 10 x 12 inches (254x305mm) | £1745 GBP |
| 11 x 14 | 11 x 14 inches (279x356mm) | £1995 GBP |
| 14 x 17 | 14 x 17 inches (356x432mm) | £2495 GBP |
What is included with the camera…
A plate holder with rotatable insert (portrait or landscape) for the chosen plate size plus an insert for a smaller size, for instance on the 8x10 camera an insert for 5x7 is popular allowing a bit of flexibility on plate size.
Two blank lens boards.
Folding tailboard on Whole Plate cameras and larger.
What is NOT included…
No lenses are included with the cameras, any lenses shown are for illustration purposes only. I can sometimes supply lenses, depending upon the size of the camera. Please contact me with your requirements.
Shipping, I usually use UPS and prices range between £25 and £125 GBP depending upon your location and the size of the camera, please contact me for an more accurate price.
Extras…
Additional plate holder inserts can be supplied in any size you wish including panoramic and square sizes.
Additional lens boards can be supplied, if you already I have a suitable lens I am happy to drill the lens boards to suit.
Camera movements… as standard my cameras have no movements other than focusing, however it possible to add rear tilt, rear swing and front rise at an additional cost.
Folding tailboard… cameras whole plate and larger have a folding tailboard however it is possible to add this to the 5x7 and half plate if required.